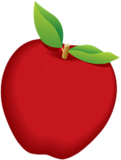 Booking Counselor Appointments can be easy and painless for school counselors and students. No more booking sheets and binders. Book appointments on-line and save time and effort.
Counselor Appointments On-line is an innovative web service for booking counselor appointments through a user-friendly web interface. Students can book their appointments 24 hours a day from any location.
Counselors and administrators save time and effort by not having to manage the appointment booking.

Students will be able to visually manage their appointments making the booking process simple and accurate.

Appointments booked entirely on-line.

Search for students and edit student information.

Send SMS messages to students.